Volunteer Spotlight: Meet Charles
Charles Gundersen has been involved with the U.S. Naval Undersea Museum since 1980, before it opened. He was first a charter member of the Naval Undersea Museum Foundation, and then in 2007 began as a volunteer in the museum's Collections Management Department.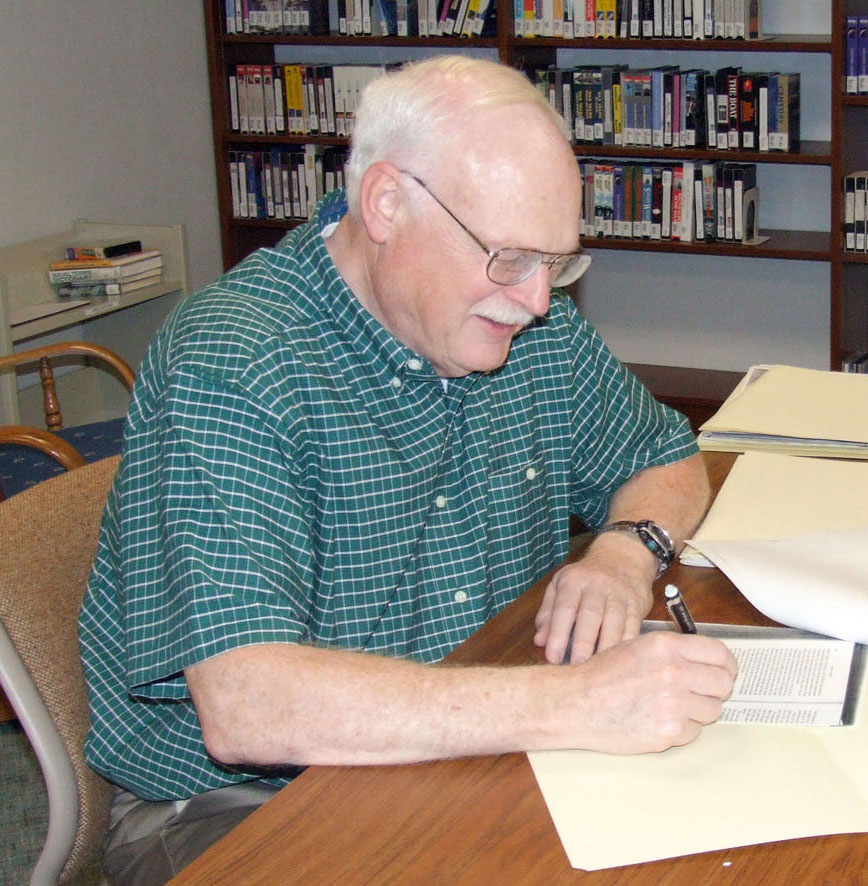 Charles is a native of San Francisco, California. During high school, he joined the Naval Reserve, and was assigned to USS Midway in Alameda, CA, as a Quartermaster for his 2-year active duty requirement. He then headed to the University of Washington and received his Bachelor of Science in Mechanical Engineering and then a Master of Science in Ocean Engineering. He applied for, and received, a commission as an Engineering Duty Officer in the Naval Reserve and retired in 1992 as a Commander (O-5). While he was in the enlisted reserves, he did his training at the Naval Reserve Center on Lake Union (now the Museum of History and Industry). Upon commissioning, he drilled at the Naval Undersea Warfare Center, Keyport.
After graduate school in 1972, Charles headed to San Diego to work at the Naval Undersea Center (NUC), now Naval Information Warfare Center Pacific, in Point Loma (Ballast Point) as a civilian engineer working in the Advanced Systems Division. Some of the things he worked on were deep ocean search, looking for lost items (like ships and aircraft), and lithium batteries, characterizing their hazards. The preliminary design was for an instrumented vehicle to be towed by a research ship, but the experimental vehicle actually built was an unmanned search system similar to what we see today. While at NUC, he graduated from the Civilian Diving Program to enable him to conduct the necessary underwater tests for equipment his team designed.
Charles left San Diego and came to Keyport in 1980 to work in the field of torpedo test and evaluation, building test equipment for torpedo testing and range tracking for the Operational Test and Evaluation Forces. Some of the torpedoes he worked on included the Mk 50 (lightweight) and the Mk 48 (heavyweight). His main effort was to provide the terminal homing track of lightweight exercise torpedoes as they maneuvered against a target U.S. Navy submarine, a necessary step to "score the run".
In the 1980s and 1990s, Charles was also working with the Naval Undersea Museum Foundation to help develop the tracking range exhibit, which is still on display in the torpedo area of the museum. He wrote a report on the history of range tracking titled The History of the Naval Torpedo Tracking Ranges at Keyport. When he retired from Keyport, he donated all of his range background material to the museum.
In his current volunteer work, he helps the collections management staff with identifying material, assisting in the accessioning of documents, organizing miscellaneous small collections, and writing various reports. The report titled The Pre-Torpedo Era: Inventions and U.S. Patents (35MB PDF) resulted from finding patents on a large group of early torpedoes dating between the Civil War and World War I. His current project is describing and organizing the materials donated to the museum by Captain Willard F. Searle, USN, who was the Supervisor of Salvage and Diving (SUPSALV) in the 1960s. After Captain Searle's retirement in 1970, he started a salvage company, which was in operation until 1994. There are about 130 boxes of material to be reviewed!
Charles enjoys working at the museum in the Collections Management Department. He feels like he is doing something worthwhile. He likes identifying, explaining, writing descriptions, and documenting items. It keeps him stimulated. And I think we all need that in our remaining years to keep us young at heart. Charles has earned two Silver and 10 Bronze President's Volunteer Service Awards during his time with the museum. In 2016, he earned the Henry A. Vadnais, Jr. Award from the Historical Naval Ships Association for his particularly outstanding service to the museum.
Charles is married to the lovely Judy, who went to San Diego State and became a bank Operations Officer at Wells Fargo. Their daughter, Sharon, received her Bachelor of Science in Chemical Engineering from University of Washington, and her PhD in Biomolecular Engineering from Notre Dame. She also did some post-doctoral work at the Ohio State University for two years. [WOW.] Years ago, she was a teen volunteer at the Naval Undersea Museum, so in a sense Charles is just following in the footsteps of his daughter.
Are you interested in joining our amazing team as a volunteer? Learn more about our volunteer opportunities!
---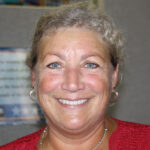 Darlene Iskra has been a volunteer at the U.S. Naval Undersea Museum for 10 years. She started at the front desk as a greeter, and about two years ago she began working in the collections management department, cataloguing collections. She was a naval Surface Warfare Officer and Diving Officer for 21 years, retiring in 2000 as a Commander. She received her PhD at the University of Maryland in 2007, studying the military and society, as well as gender work and family. She started volunteering at the museum to meet new people and give back to the community. She volunteered to talk to museum volunteers in order to learn more about her colleagues and ease some of the loneliness of self-isolation during the COVID-19 pandemic. These "Volunteer Spotlights" are the results of her conversations.