Volunteer Spotlight: Meet Harry
Retired Master Chief Machinist Mate (N) Harry Gilger loves people. He also likes to talk, and mentor and help people along the way. That is why he loved his job as Chief of the Boat during his last 10 years in the Navy, and which is also why he loves being a docent at the museum.
Harry was born in Centralia, Illinois, but grew up in Oklahoma. He joined the Navy during his sophomore year of college (Southeastern State College, Durant, OK) in 1960. His goal was to get a PhD in math and teach college. But a pre-calculus course he was taking made him question that goal. He was getting good grades, but he was dissatisfied. So, he hoofed it down to the Navy recruiter in Dallas, took the ASVAB test and lo and behold! He qualified to become a nuclear engineer. His original NEC was 9901. He was a "nuke wanna-be."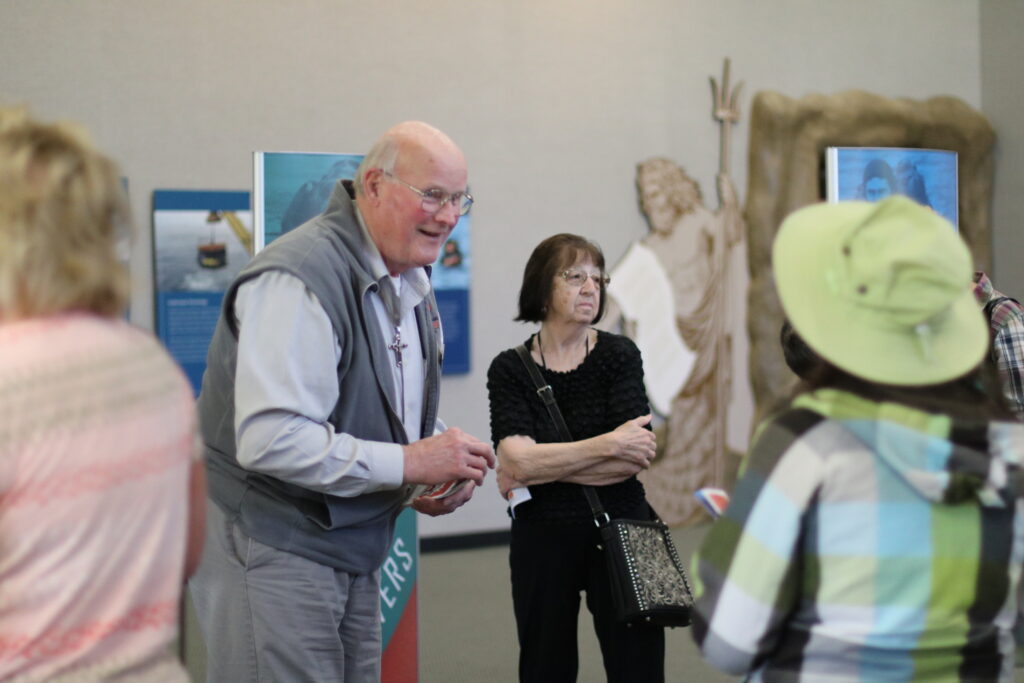 As a Senior Chief at the 20-year point in his career, his intention was to retire. Harry and his wife had decided to leave the Navy even if he made Master Chief. He had his Fleet Reserve papers in hand, and a job lined up. Then he was selected for Master Chief and was offered a job as Chief of the Boat (COB) for USS Lafayette (SSBN 616) (Blue). As Harry said, "Being a COB is the epitome of service for a Nuke." He loved it. After completing a refueling overhaul and one deterrent patrol, he transferred to USS Alabama (SSBN 731) (Gold). He made the first three deterrent patrols on her before being transferred to the Trident Refit Facility at Bangor, from where he retired in 1990.
After retirement, Harry went to work at the Puget Sound Naval Shipyard in Radiological Controls (RADCON). During a RIF in RADCON, he was transferred to become a Crane Walker, which was a safety position to ensure no accidents occurred at the Crane tracks. He retired again in June 1998.
Harry first learned of the museum while he was still stationed on USS Alabama in 1985. The museum was not yet built, but was collecting artifacts. As COB, Harry presented a ship's plaque to the museum. Harry began volunteering with the museum in 2008. Harry's wife was ill, and in a nursing home, and Harry needed something to do to push through this sad time in his life. He chose the Naval Undersea Museum because he felt he had something to contribute, having been on submarines his entire career. He is a gregarious person who makes people feel comfortable. He felt he had something to offer, not only in a technical sense, but as a people person.
He and his first wife had two children, both boys. They in turn have five children between them, two girls and three boys, all of whom are grown and out on their own. Harry remarried in 2011 to Laura and gained another daughter.
Harry enjoys the museum for the camaraderie of both the staff and the other volunteers, and he is especially happy when he sees a former shipmate. As large as the Navy is, it is a small world when you are a submariner. He loves the mentoring aspect of training new volunteers and teaching the public about the museum. He says, "It is fun to see people succeed." Thanks, Harry, for all you do.
Are you interested in joining our amazing team as a volunteer? Learn more about our volunteer opportunities!
---
ABOUT THE AUTHOR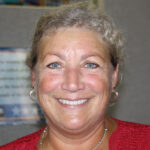 Darlene Iskra has been a volunteer at the U.S. Naval Undersea Museum for 10 years. She started at the front desk as a greeter, and about two years ago she began working in the collections management department, cataloguing collections. She was a naval Surface Warfare Officer and Diving Officer for 21 years, retiring in 2000 as a Commander. She received her PhD at the University of Maryland in 2007, studying the military and society, as well as gender work and family. She started volunteering at the museum to meet new people and give back to the community. She volunteered to talk to museum volunteers in order to learn more about her colleagues and ease some of the loneliness of self-isolation during the COVID-19 pandemic. These "Volunteer Spotlights" are the results of her conversations.